Finance
Shacks HSV's Finance & Insurance team can provide you with a variety of options to suit your individual finance needs.
1. Our People – Our dedicated professional finance team will guide customers through the process from application to ensuring a smooth settlement.
2. What we offer - Fast, Simple, Convenient and Competitive Finance on all vehicles.
3. Privacy – We respect and adhere to Australian Privacy Laws, which allows you to lodge your finance application in the privacy of your own home with confidence.
4. Peace of Mind - Shacks HSV only use specialist vehicle financiers.
5. Our Guarantee – We guarantee to beat the banks on your vehicle finance needs.
Our vehicle finance packages include:
Consumer mortgage
Chattel mortgage
Structured loans
Lease
Novated Lease
All Shacks HSV Finance Officers are qualified to Certificate IV in financial services (Finance / Mortgage broking). You can be confident they will provide you with full and accurate information when completing your vehicle finance applications.
This ensures we have a wide range of products to offer our clients, specifically tailored to meet your needs. We are members of Finance Brokers Association of Australia (FBAA) and Credit Ombudsman Services Limited (COSL). This provides us with confidence in our ability to offer first class service to all finance clients. From single car purchase to multiple fleet purchases, the SHACKS FINANCE team can find the solution.
---
Insurance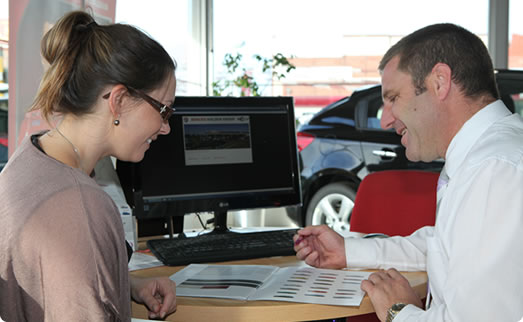 Whatever you own – it must be covered to protect you against unexpected losses coming from car accident, sickness causing loss of income, or the many other eventualities that can impact you at the least expected time. Insurance is offered through SWANN to our many clients.
GapCover Insurance
Provides protection in the event your vehicle is deemed a total loss through theft, fire or accident by your comprehensive insurer, by insuring the gap between the total loss settlement paid by the comprehensive insurer and the amount required to pay out the related loan balance, subject to policy benefit limits...Product Disclosure Statement
Loan Protection Insurance
Swann is Australia's leading provider of Loan Protection Insurance ('LPI'). Our LPI products provide protection for your loan obligations when unexpected life events arise, subject to policy benefit limits...Product Disclosure Statement
Motor Vehicle Insurance
Cover for vehicles accidentally damaged, stolen or burnt anywhere in Australia. Protection for claims made against you resulting from damage caused to someone else's property of up to $20 million, plus a range of additional benefits...Product Disclosure Statement
Tyres & Rim Insurance
Our market leading product is a simple and cost effective way to ensure your car or motorcycle remains on the road by providing protection against tyre punctures/damage or any wheel rim becoming cracked, warped or misshapen, subject to policy benefit limits. Optional benefits of emergency accommodation and 24 hour roadside assistance available...Product Disclosure Statement
Extended Warranty
Swann is Australia's leading provider of motor vehicle and motorcycle extended warranty products.Our extended warranties provide protection in the event of a mechanical failure or defect and the confidence that comes from knowing you're protected long after the manufacturer's original warranty has expired.
To Discuss your needs with our team today send us an email at svanapr@funpxf.pbz.nh.
LET US PROVIDE THE SOLUTION TO YOUR MOTORING NEEDS
If you are interested in pursuing Finance through Shacks HSV, please complete the enquiry form on the right and we will contact you as soon as possible to discuss your finance and insurance needs.
The product or products on this website are insured or issued by Swann Insurance (Aust) Pty Ltd ABN 80 000 886 680 AFS Licence No. 238292 (Swann). This website may contain general financial product advice which does not take into account your personal financial circumstances.
Please consider the relevant Product Disclosure Statement available on our website before making a decision about an insurance product featured on the website. These PDSs are the current versions of the products featured. If you have already obtained insurance provided by Swann, please refer to the PDS that was issued to you at the time of purchase as the benefits, exclusions and level of cover may have changed.